Author: Jack Berberette
About The Author
Jack graduated from Southern Illinois University, Carbondale, with B.S. In Workforce Education and Curriculum Development. During the day, he works for the Federal Reserve Bank as an IT professional. Outside of work, he is an avid tabletop gamer, and has been for over 36 years, but his real passion, however, doesn't reside in rolling dice…it is for creating accessible gaming materials and aids for the visually impaired and to raise awareness for this need industry-wide. Inspired by a close friend, and visually impaired, veteran gamer, Jack started the DOTS RPG Project whose mission is to kick open the doors of roleplaying games for the visually impaired. He taught himself braille, raised money for a braille embossing printer and translation software, and got straight to work. The DOTS Project offers free translation service for game designers to help make them accessible to the visually impaired. Jack's other passion resides in tearing down the walls of bigotry, hatred, and anger. He is currently developing an RPG called Dicey Adventures which is being designed to celebrate diversity. If all goes well, the game will be a fun, standalone game for any gaming group, but also useful for diversity training, team building exercises, therapy sessions, and in the classroom as an alternative teaching method.
I have so many fond memories, in my 35+ years of...
Read More
It Came From The Stew Pot
Written by a team of veteran Gamers and Gamemasters, Gnome Stew is a widely read gaming blog with multiple awards, ennies, and thousands of articles. We're dedicated to helping gamers have more fun at the gaming table.
What Are People Saying?
What are people saying?
"If you aren't reading Gnome Stew, you're missing out."
Wolfgang Baur, Kobold Press

Our Products
Our Books for GMs
Through our partner Engine Publishing, we've published six system-neutral books for GMs, with over 28,000 copies sold. Available in print and PDF.
Focal Point




The Complete Game Master's Guide to Running Extraordinary Sessions


Click To Find Out More
Unframed




The Art of Improvisation for Game Masters


Click To Find Out More
Odyssey




The Complete Game Master's Guide to Campaign Management


Click To Find Out More
Never Unprepared




The Complete Game Master's Guide to Session Prep


Click To Find Out More
Masks




1,000 Memorable NPCs for Any Roleplaying Game


Click To Find Out More
Eureka




501 Adventure Plots to Inspire Game Masters


Click To Find Out More
Through Encoded Designs
Through our partnership in the G.E.M. collective, many of the Gnomes are affiliated with creating products through Encoded Designs. Available in print and PDF.
Misdirected Mark Productions




Gnomes on Podcasts, even a Gnome Only Podcast!


Click To Find Out More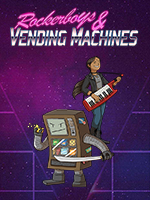 Rockerboys and Vending Machines




Do you have what it takes to save Neon City in this 80s, neon, cyberpunk game?


Click To Find Out More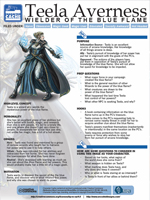 Character Cache




Art by Matt Morrow, Characters By Encoded Gnomes


Click To Find Out More
Hydro Hacker Operatives




Gnome Phil Vecchione's Dungeon World Hack About Water Rights


Click To Find Out More